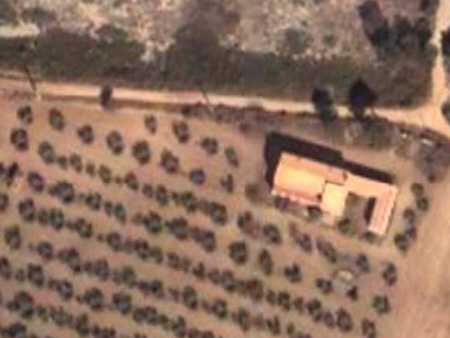 LA MAISON BLANCHE, MAUSSANNE LES ALPILLES, FRANCE
The project comprises the refurbishment and part conversion of a derelict two storey residential building, 334m²/ 3595ft² in size, into luxury holiday accommodation. General repairs to the existing building fabric will enabled this magnificent property to be sensitively restored and returned to its former glory.
Located in the middle of an olive grove the in the south of France, with magnificent views over the Chaine des Alpilles, the building currently provides accommodation which is not adequate for modern living. Following the removal of all lightweight partitions and utilising the existing structure, the new layout will facilitate one large dining room/ entrance hall, one large reception room, a kitchen and a pool house with associated plant room and shower. A total of six double bedrooms, all with en-suite bathrooms, will make this building ideal for large family holidays.
Showcasing the magnificent internal roof structure will be the key to this conversion, allowing it to become the defining characteristic of the proposed highly modern interiors.
The development also comprises an extensive landscaping project with the aim of improving the relationship between the natural landscape around the house and the building itself. The creation of a swimming pool and several terraces towards the rear of the building form part of the proposals.