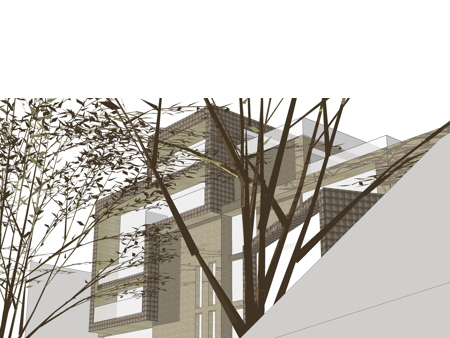 THE BURROUGHS, NW4
This feasibility study comprises the redevelopment of an existing public house located in the London Borough of Barnet. This corner site is approximately 0.11 hectares in size and is framed by Brompton Grove and The Borroughs.
The proposed six storey mixed-use development comprises 120 m² / 1292 ft² of commercial space at ground floor level and 170 m² / 1830 ft² office space at top floor level, as well as on-site car parking located at basement level. A total of 37 residential units are arranged around two stair cores: 12 are one bedroom flats, 23 are two bedroom flats and 2 are three bedroom flats. The two ground level units are designed to accommodate wheelchair users.
Private garden space is proposed at ground level, whilst upper floor flats benefit from generous balconies or roof terraces.