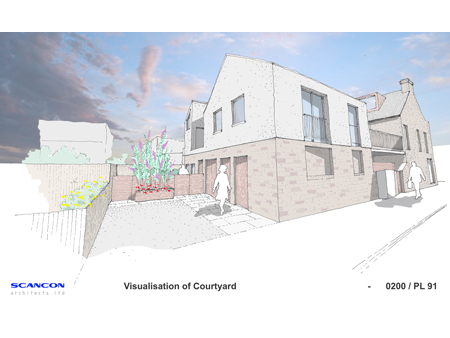 OLD CHURCH ROAD, LONDON E4
The submitted planning application seeks permission for the refurbishment of two adjacent high street buildings, including the addition of a two storey, pitched roof new-build element at the rear of the host buildings.
It is proposed to combine the ground floor retail units and create one single large shop, while the first floor and roof spaces will be transformed into three residential units.
Designed to be contemporary in appearance, with particular emphasis to a high quality of living space, the buildings remain respectful of local materials and respond to the predominantly pitched roof buildings around and along the site.