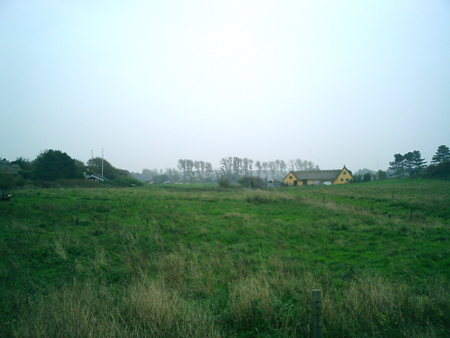 LOKKEBAKKE 7, KIKHAVN, DENMARK
Completed in 2011, the project comprises the erection of a new build holiday home on the North coast of Denmark. The site comprises a rectangular shaped parcel of land, approximately 0.083 hectares in size, with pedestrian and vehicular access from the east end of the plot.
Located in the middle of a summer house settlement, typical for Denmark, the design of the one storey building responds to the placement of the house among its neighbours.
The footprint is L shaped and accommodates two double bedrooms, a study, a bathroom and a utility in its introverted west wing and a large open plan kitchen/dining/living room in its extroverted east wing. Large glazed openings with east-western aspect will facilitate an optimal relationship between the house and the garden. Level access is achieved by creating raised timber decks all around the house, to form a flush threshold with the internal floor finish.
The development also comprises an extensive landscaping project with the aim of maximising the use of the natural landscape around the site.