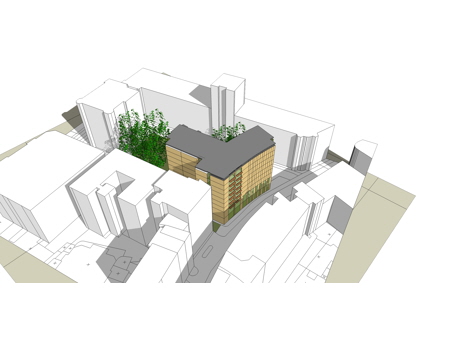 FETTER LANE, LONDON EC4A
This feasibility study is for the redevelopment of a site located in the Inner City of London. The site comprises an 'L' shaped parcel of land, approximately 0.22 hectares in size, fronting onto Fetter Lane.
The proposed mixed-use development comprises 2,541 m²/ 27,350 ft² of office space arranged over basement, ground and first floor levels and 104 residential units of which 24 are one bedroom flats at 46 m²/ 495 ft² and 80 are two bedroom flats at 63 m²/ 678 ft², split between 32 affordable and 72 market sale units.
Given its central location and its easy access to public transport the development is proposed to be car free including secure cycle parking for residents.
The proposed ten storey building is replacing the existing St Dunstan's House.