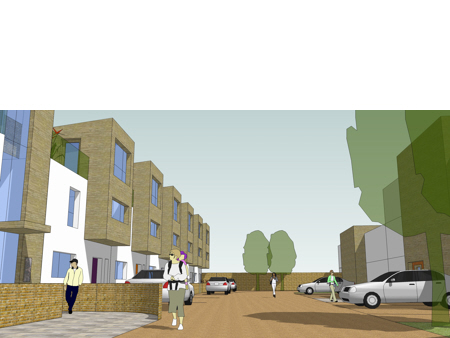 FEATHERSTONE ROAD, SOUTHALL, EALING UB2
The proposals are for the development of a brown-field site located in Southall, London Borough of Ealing. The site comprises a triangular shaped parcel of land, approximately 0.27 hectares in size with vehicular access from Featherstone Road. The character of the immediate context is predominantly residential and the site falls within a residential designation on the Council's Proposals Map.
The proposed residential development comprises 6 houses at 140 m²/1500 ft², 18 one bedroom flats at 42 m²/450 ft² and 11 two bedroom flats at 62 m²/665 ft², arranged over a mix of two and three storeys buildings.
Private garden space is proposed for the house and ground floor units, whilst upper floor flats benefit from generous balconies or roof terraces.