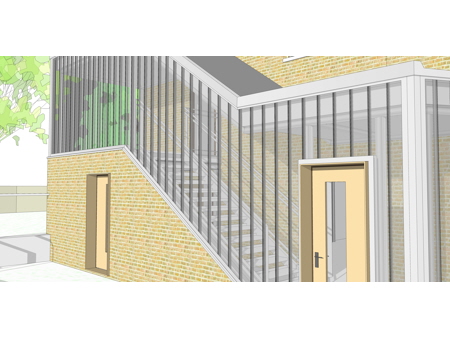 MILE END CLIMBING WALL, LONDON E3
Planning permission has been granted for a two storey extension to an existing Victorian industrial building, currently used as an indoor wall climbing centre.
Located at the end of Cordova Road in Mile End Park, this converted building complex will be extended by replacing an existing single storey structure with a two storey one.
The new-build is placed next to the only two storey building on site and is designed to have the same appearance as the host building. It accommodates a double height rope bay, a staff room, a treatment room and a disabled WC/ shower room at ground floor level and a board room at first floor level. A glazed structure will facilitate the circulation between the old and new part of the wall climbing complex.