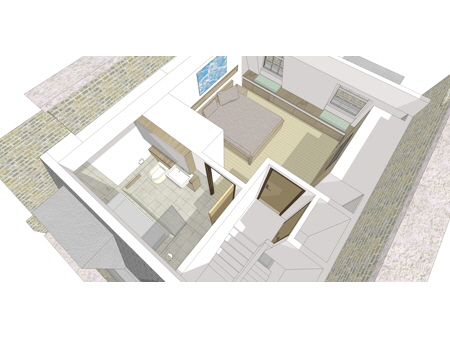 ALBERT STREET, LONDON NW1
Completed in 2005 the project consists of a mansard roof extension to this Grade 2 listed terraced house, which is currently divided into three independent residential units. The proposals also include some internal alterations at first and second floor level. General repairs to the existing building fabric have enabled this magnificent property to be sensitively restored and returned to its former glory.
Located within the Camden Town Conservation Area, this traditional mansard roof extension facilitates one large master bedroom and an en-suite bathroom. The internal alterations at second floor level comprise the replacement of the existing central bathroom with a smaller shower room, thus increasing the size of the rear bedroom.
As a result the top floor flat has become a spacious three bedroom family unit.